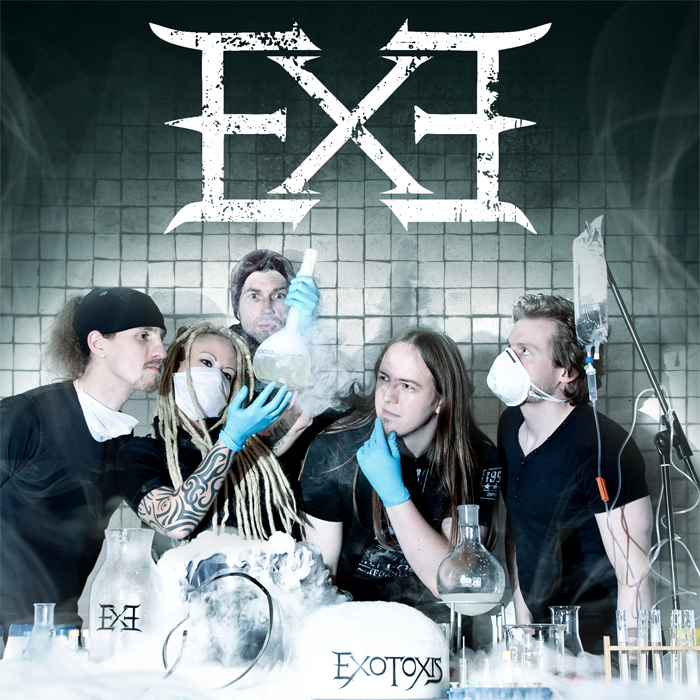 The musicians have already sang in Greece, soloed in France, grooved in England and composed in Spain. Al this experience is roled into one band that combines dynamic metal with catchy refrains and exhilarating soli. The exceptional female singer Becky Gaber (ex-"My Inner Burning"), the guitar players Florian Haack and Vitorio Papoto (ex-"Gloryful"), bass player Malte Burkert and drummer Philipp Mies bonded together in late 2012 under the name "Exotoxis" to form a unique
musical union. A number of shows have already been performed during the first year of the band's history. In addition, Exotoxis appeared at the Dong Festival 2013. Among others, the bands Soulfly, Sodom, Powerwolf and Dark Tranquility provided the excitement.
But beware, it's toxic!
EXOTOXIS are:
Becky Gaber – Vocals
Florian Haack – Lead Guitars
Vittorio Papotto – Rhythm Guitars
Malte Burkert – Bass
Philipp Mies – Drums
Exotoxis Links: